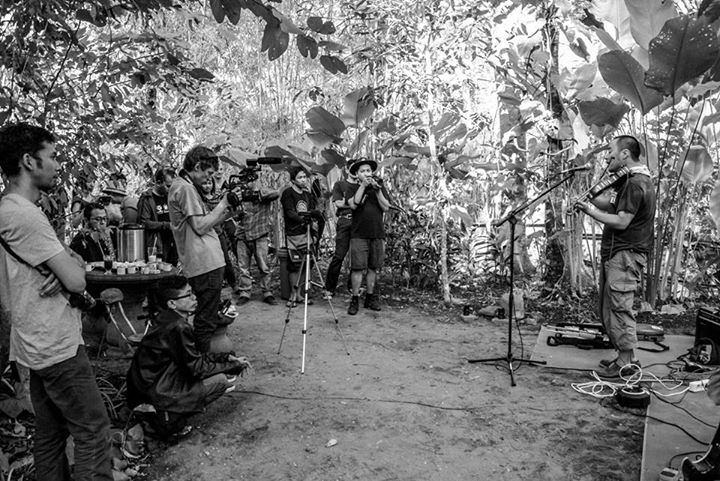 Audio/Junichi Usui solo – Live at Kombo session in Yogyakarta, 2015
11-11 2015
Category: Audio
Audio recording of Junichi's solo performance at Yogyakarta, Indonesia is now available at "The World Underground"'s bandcamp.
Junichi Usui – Live in Jogja | The World Underground
https://gonzochicago.bandcamp.com/track/junichi-usui-live-in-jogja
Recorded at Kombo session vol.8 at Wangi Artroom, Yogyakarta, Indonesia on Aug 18, 2015.
Thanks John for your upload, see more detail about his The World Underground project(A GLOBAL ARCHIVE, FREE TO ALL) at http://www.theworldunderground.com/
and you can see his teaser video here.