Audio works of Junichi USUI
With Galo Durán(Mexico)

Galo Duran(Mexico) plays with musicians in Tokyo featuring Yuzo Hisada(from SagChana), Yasunori Tani, Ikki Yasuda, Junichi Usui at Shibuya, Tokyo, Japan on Oct 30 2015.
No More Cool – Japanese Indie Music Compilation Vol​.​1

Indie musicians across Japan met up at one disk! Here you can hear what's ongoing in 2015′s indie music scene from the north to the west area of Japan such as Aomori, Sendai (Miyagi), Tokyo, Nagoya, Kyoto, Kochi, Yamaguchi. Released from Spettro records(Bologna, Italy) on August 31, 2015.
Desuka, with Bob Cazzola and Mirco Martelli(aka Neuropa)

100% pure improv session by three musicians who comes from Tokyo/Japan, Oregon/US, and Bologna/Italy.
Recorded live session at 4/quarti Social Art Bar, Bologna, Italy on Apr 22, 2015.
A weird person's guide to Junichi USUI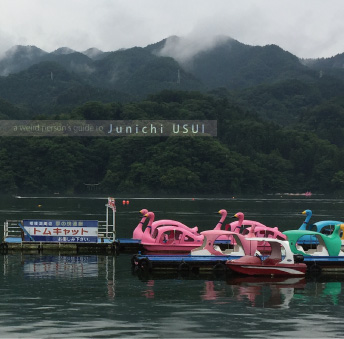 Junichi USUI's solo recording works from 2010 to 2015 is released from Bologna based indie label, SPETTRO records on July, 2015.
Free download at http://www.spettrorec.com/index.php?/albums/gold/
3 hours NOISE session at Morioka(sounds only)
Pure noise freaks played together for three hours at Michinoku Noise Jumbory, Morioka, Iwate PRF, Japan. Recorded on Aug 30 2014.
Soundcloud collections
Don't miss Junichi's garage tracks on soundcloud at https://soundcloud.com/junichiusui